The Invisalign system is for anyone who desires to straighten their teeth quickly and discreetly. Invisalign is an orthodontic treatment that applies a series of transparent aligner trays to improve the alignment and bite of your teeth. By wearing your aligners and taking good care of them, you can notice a pleasing transformation in your smile. However, to your relief, taking care of your Invisalign system is easy and quick. All you need to do is follow some simple steps. Let us know the details:

1. Clean your aligners regularly - Clean your Invisalign trays and take care of them regularly to keep them in the best condition. Clean them every day when you brush your teeth in the morning and night. Following this routine of regularly cleaning them twice a day can be very helpful. Cleaning your aligners can be an easy process. Use a soft toothbrush and toothpaste and gently scrub your aligners. Gentle scrubs would
help you remove unwanted microorganisms from your aligners that would otherwise cause harm. To remove bacteria from the aligners is essential as they can impact your dental health.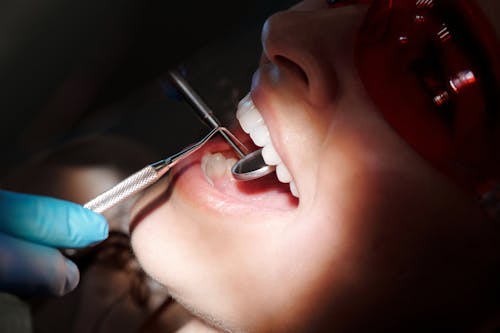 2. Always use soft materials to clean your aligners - Make sure to use soft materials to clean your aligners. Do not use abrasive materials. Do not clean your aligners using soap, mouthwash, or denture cleaners. Using materials like these can make your aligners look dull and noticeable.

3. Rinse your aligners whenever you remove them - When you rinse your aligners, you clean them of plaque and lingering saliva. Rinsing aligners should be a habit before you put them in their box. Even when you are not at home, you must get into a habit of rinsing them, or else they can be a breeding spot for microorganisms like bacteria. Therefore, spot a drinking fountain or a sink before taking them off.

4. Soak your aligners every day - Keeping your aligners hygienic is essential. Soaking them in water keeps them bacteria-free, odor-free, and virtually invisible. Take some lukewarm water, add some Invisalign cleaning crystals to it and drop your aligners into it. Soak them for good 15 minutes. Once done, brush them with a toothbrush, and it is all done.

5. Take your aligners off while eating - There are chances of leaving a stain on or damaging them if you eat or drink without taking them off. However, you can drink water with your aligners on.

6. Brush and floss each time you take your aligners off - If food particles get trapped in between your teeth or get stuck to your gums when you put your aligners on, they can stay there for a long duration. Accumulation of food debris in your mouth can be harmful to your oral health. Hence, make sure to brush your teeth before you put your aligners on.

7. Store your aligners nowhere except in their case - Make it a habit to store your aligners in its case. Whenever you take them off, be it for a drink or a meal or a good night's sleep, always store them in their case. If you keep them here and there, you might damage them accidentally.
If you would like to learn more about getting an Invisalign treatment done for yourself, you can consult an cosmetic Dentist in Kitchener and further unfold the possibilities. Invisalign in Kitchener can be a life changing experience offering you your dream smile.